Top 6 Obstacles That Everyone Face While Printing Customized Door Hangers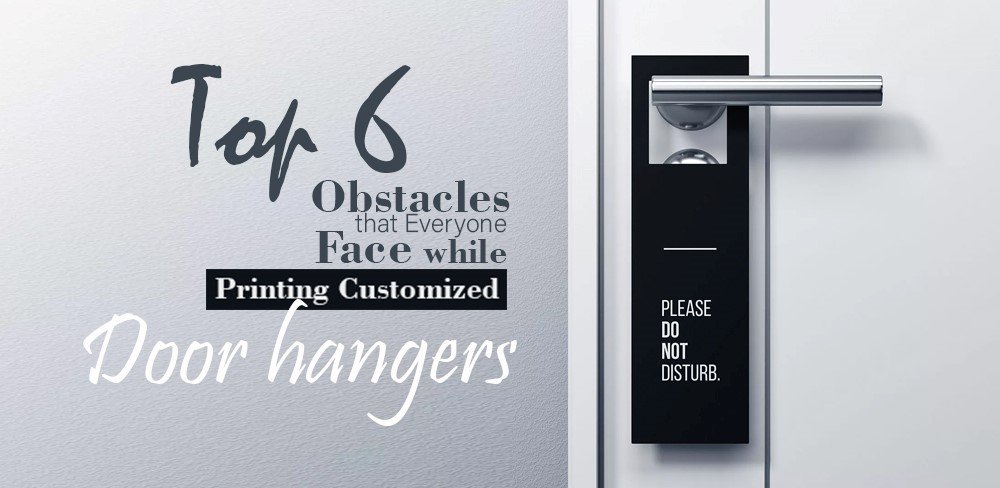 The door hangers are usually seen hanging on the doorknobs that have some sort of message written over them. They are creatively designed to convey the message stylishly. They are made with a thin but strong cardboard paper and are effectively used in promoting a brand's name. They are usually rectangular and have a standard size. They can have a wide variety of designs and are printed in limitless colors and patterns. Any design can be applied to them to give them a catchy and attractive look. They are normally made with a variety of techniques and are highly affordable.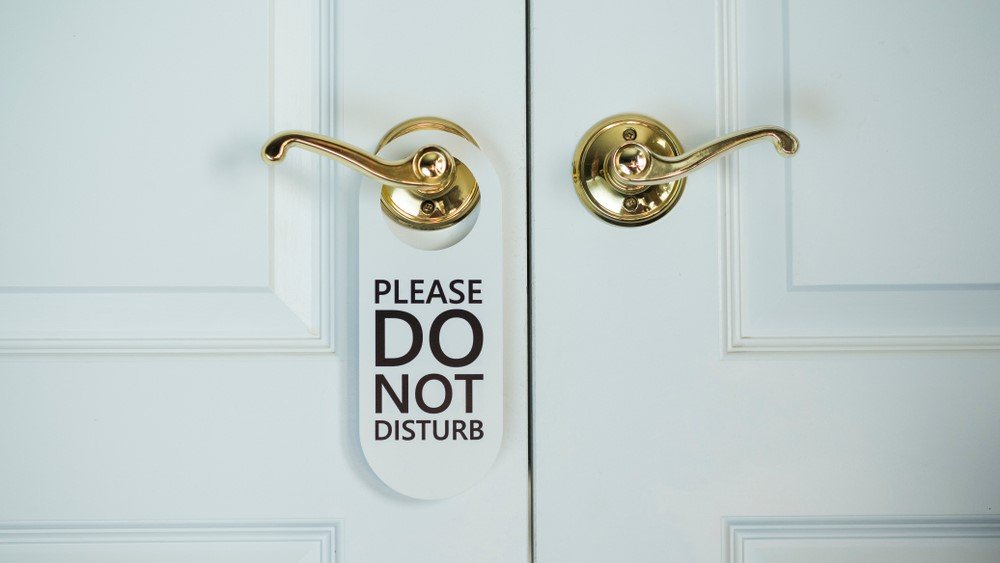 Door hangers are usually small in size; hence their design needs to be done in a very careful manner so that the small-sized cards efficiently display the message. The printing techniques and multiple designs are given to them that can change the overall look of them. They are used for marketing the products, advertising any business, or as an information provider. Hence their usability must be considered while designing them. Different die-cut shapes are given to them, which makes them easy to hang. The customized design can make them a quality display for your business.
Choosing the best design that also goes with interior
The first thing people usually consider while getting anything for their home, office, or shops in the design of their purchase and its coordination with the interior. The custom designs at times don't turn out to be good, and the results are a complete disaster. The Door Hanger printing, if given an immense amount of thought and time, can help a brand in turning the tables through a mere small-sized card. The best design is the one that effectively displays the message with beautiful designs and also goes well with the interior will solve all the related problems and concerns of the person. A piece of expert advice regarding this issue can also help in getting the correct card for display purposes and will also help in advertising the business. Different printed backgrounds and color choices also play a great role in their success, and this is mainly the main concern of retailers.
Does it effectively conveys the message?
The Custom Door Hangers are used mainly for display purposes. They are hanged on a doorknob with the intent of serving the purpose effectively. The message is written on them with all the necessary and relevant details that help the other person to get the basic idea.
m is a classic and innovative idea that serves the purpose effectively and differently. But in doing so, special measures should be considered. Their typography and color choice are the main things that define their functionality. If the text would not be set in a correct alignment or the font styles are not readable and are written in a difficult typing style, it would highly affect its readability. Similarly, the choice of colors also plays a great role in increasing their viability. Using bold colors on a lighter background will legibly display the message.
What materials should be used?
Even though these cards are small in size and occupy very little space, but they are highly noticed by everyone. It is, therefore, necessary to consider using the best quality material for their manufacturing. The choice of material will also affect its usability. Strong cardboard used will significantly increase their quality and will make them simply the best.
Selecting a quality material will help in displaying and advertising as it will have the capacity to tolerate all of the printing technologies. Using an eco-friendly material that is highly sustainable will also be helpful as it would be easier to discard it after use. They are also sturdy and provide quality strength. They are good to use for a longer time as they do not curl up and retain their shape even when hanged on doors for a longer time.
Does it help in marketing the business?
The Print Door Hangers enable you to add a design of choice to them. Any design of anyone's choice can be printed on them using quality soy-based inks and perfect printing technologies like screen or offset, etc. Using different color schemes such as CMYK or PMS helps in quality printing and helps in getting the best design.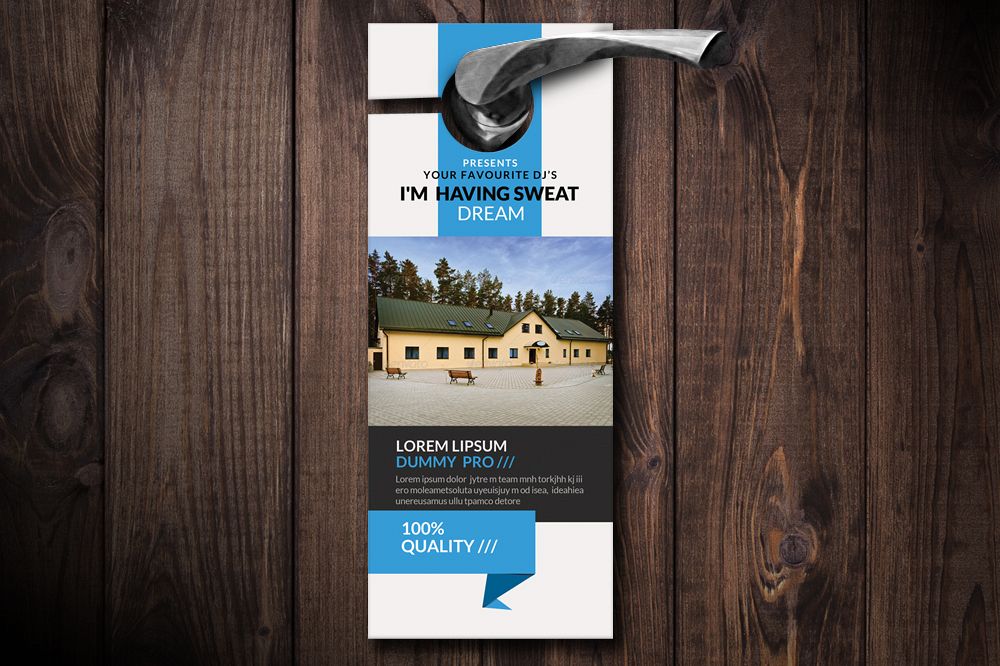 However, due to its small confined space, the retailers often get confused about its functionality. But the cards can be efficiently utilized in displaying their purpose. The brand's logo or design can be printed on them and can also be raised with a variety of lamination options such as embossing, debossing, or spot UV. Other than that, various finishing touches can be given to them, such as foiling, matte, or glossy touch. These options will make them more prominent.
Finding the correct dimensions
The standard size for these hanging cards is 3.5" by 8.5". This particular dimension makes them rectangular. Getting the right size and dimension that works best for your overall interior can be an overwhelming job and hence needs special care. Consulting the experts would help in this case as they can better explain the correct size and shape that will also increase their utilization. Their shape is not limited to one design. They can be made in different shapes such as square, triangle, circle, etc. these differently designed Die Cut Door Hanger help in creating the best shape and also make them easy to hang on doors.
Is it serving the purpose correctly?
As the main purpose of these cards is to advertise and make a brand identifiable, retailers think that this often gets ignored due to their confined space. They often doubt their presence, and in doing so, they are neglected. Nevertheless, these cards are an excellent choice to display some of the qualities of your business. The correct alignment of text and using bright or catchy colors will make them look beautiful and will also help in displaying the message.
The brand's specifications or qualities can be printed on them, and relevant details like contact number, address, email id, and brand logo will make them highly professional and attractive. The door hangers can have vast usability and can serve a simple purpose at an affordable rate. They are made with thin yet strong materials that are available at a fair price. Their limited boundaries sometimes stop people from their purchases but customizing it according to your choice, and your brand's requirement can help in adding quality with fun. They have different die-cuts applied to them so that it is easy to hang them to doors. If not for brand advertisement, it can be used for displaying a small and positive message, which will ultimately help in increasing the value of your business.