5 Latest Viral Trends About Hair Extension Boxes That Must Be Followed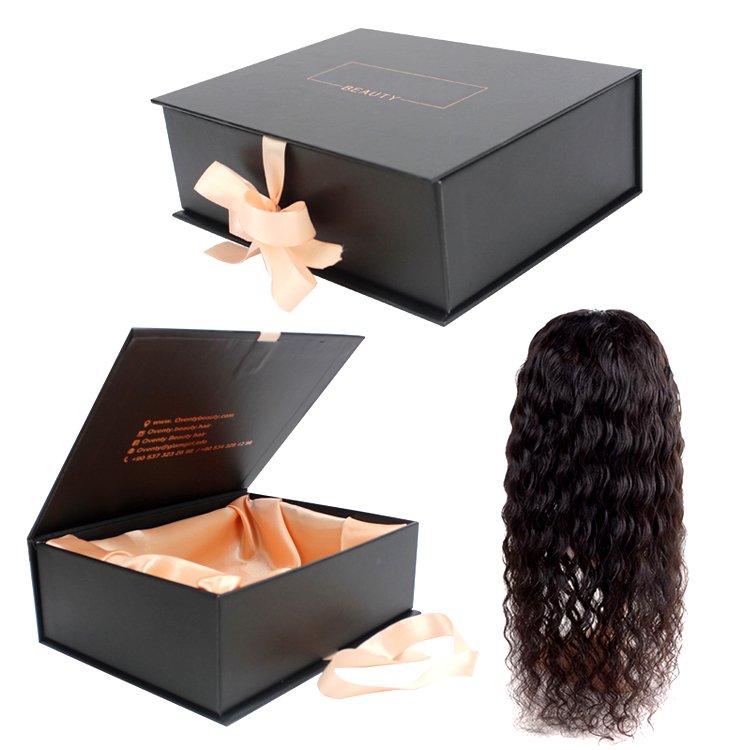 As hair extension is an emerging product in the fashion industry, so does hair extension boxes. They are used to pack the products in an alluring and enticing way. They come in all shapes, sizes, designs, and die-cut windows for the customer to take a clear on the product without opening the packages, which is a sort of reason for trust. Their diversity of stylish designs differentiates them from other packaging solutions. They provide a perfect custom nature and printing results that you can use to promote your product and business. Detailed specifications of the product, information about your business, the motive of your company, you can print anything you want on these packages.
Hair extension boxes are coming with different unique trends and styles to enhance the product inside. In the fashion industry, creative packaging styles play a vital role in growing your business. For that success, you have to find ways and styles that you can put into your ordinary package and make it visually appealing for your customer. Here are some trends for you to select that can help you gain that growth.
Pillow style box:
Due to specialized and fascinating appearance and features, this trend of Hair Extension boxes is becoming a famous emerging trend. With a pillow style box, you can ensure the success of your brand. The presentation of the product should be appealing and attractive so that your customers can get attracted to your product. To provide that attention, this style is easy to assemble.
You can also enhance its beauty with different handles, inserts, ribbons, inspiring artwork, and even your brand logo to promote your product through this packaging and save a lot of money from wasting it on other promotional techniques. You can provide an opening on both sides of the box as they are designed by using tuck flaps. So it is not just attractive, but handy too. For every new and low budget brand, these packages are a perfect cost-effective solution. With its unique look, it will not just bring customers to its style but also place affection toward your business.
Display window:
Adding transparency in your custom hair extension boxes is an effective way to attract the heap of the audience. Allowing the customer to view the contents and quality of the product in a professional way, the window panel facilitates it in a perfect way. Though, you can design these windows in different designs and shapes so that your customer can have a clear view of the product. This window helps the customer to stimulates his purchasing behavior and generate a positive word. As before purchasing the cosmetic products customer likes to take a look on the box to check the product, with this window you do not have to unbox your package to show the product without unsealing it. These windows are not just there to take a look at the product but also are secure and protective enough to keep the product safe from environmental factors like air or dust during the hard process of shipment.
Long flap style:
Long flap style is used if your hair extension product has fewer strands. It is best for personal use as it comes with bottom and top flaps so that you can easily hang it on the wall of your store.
Its elegant and graceful nature makes this style box unique and distinct from other trends. Depending upon the requirements of your product, you can design these boxes with transparent windows or with inserts inside or outside like, label, ribbon, or even can print your artworks and unique textures to enhance your product and package. If you do not want to print yourself, you can also get printed boxes from different online suppliers.
Lid Boxes:
Every professional hair extension manufacture is using the trend to sell their product in large boxes with lids. You can design these boxes with interesting patterns, beautiful textures, and fascinating prints to make them attractive for the customer because of their large surface area, so you have a lot of space to be creative and utilize it. A good tactic would be to utilize this space to print information about your brand thoroughly using different printing effective techniques. Or you can reach out to companies where you can get printed hair extension boxes in bulk amounts. This will allow your brand to get maximum reaches from a group of audience and potential customers.
Folding and rigid type:
Shapes of hair extension packages help retailers and manufacturers in identifying which packages are best suited for their products. That is why these packages are divided into two main categories. One of them is folding, and the other is rigid. As the name implies, rigid boxes are not that flexible and maintain their position like they were manufactured. Drawer shaped boxes and narrow rectangular boxes are from the rigid type of package. It is good when you want your package to hold your product firmly. On the other hand, flexible materials like cardboard boxes are utilized to manufacture the folding type package. To give easy access to your hair extension, these packages can be mold or fold into any shape or size. Types of these packages are personalized pillow packaging and packaging with lids. This flexible packaging comes with different standings, inserts, sleeves, or place holders to protect your product from any kind of damage during the delivery process.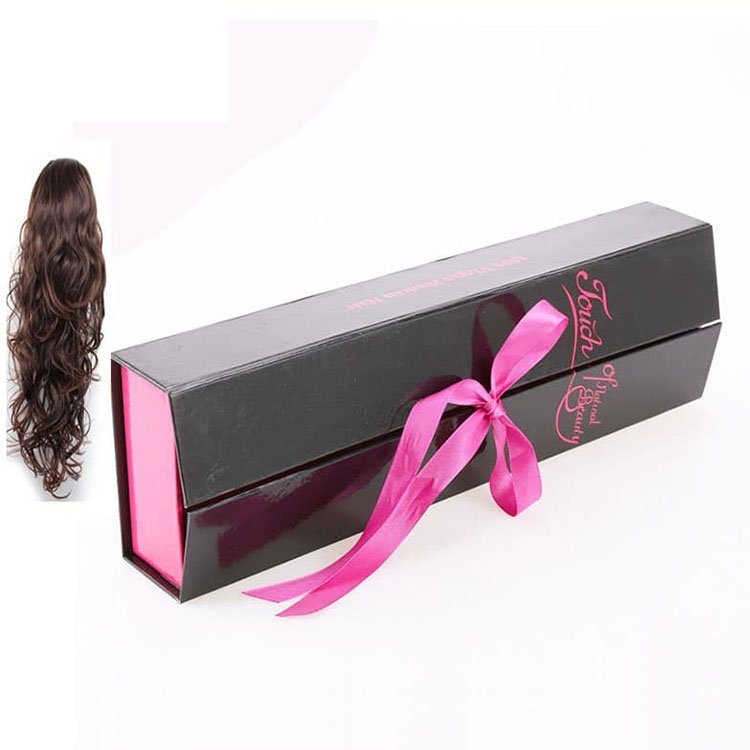 So if you are looking to find the best packaging solution for your valuable extensions, go for the hair extension boxes. With all these trends, you can create the identity of your business in the cosmetic industry. But it takes a little creativity from you too, that how you can think to attain maximum benefits from this solution.