How Printed Calendars Can Promote Your Business Throughout The Year?
Calendars Printing is considered an effective and economical way to advertise your brand and products. We all know that schedules are available in the market in various shapes and sizes, and also they can be printed considering their shapes and sizes. They can be printed using digital and offset printing techniques. The color schemes that can be opted for them are CMYK and PMS that are known to be the most comprehensive color schemes.
Also, there are several exciting finishing techniques available for them that include raised inks, embossing, matte, glossy, and much more. Every person, be it a business professional or a household individual, need a calendar for their various purposes. By designing the Calendars Printing in the right way, you can make it work as a year-end promotional tool. It is an excellent source of introducing and sharing information of a company to multiple people. Before we begin to tell you about the different features of them, we will at first define why they are still in this modern world.
Every person needs a Calendar.
The whole world is getting digitalized, for it has brought ease in the lives of every single person. But the need for a physical calendar is quiet at the top. We all are still not entirely used to practice digitalization for our daily work routines. To have a quick look to check the day and date while working side by side, we refer to a calendar that is placed on a table or a desk, or it is hanging on the walls. There are multiple reasons why people still rely on a tangible calendar as compared to a virtual one.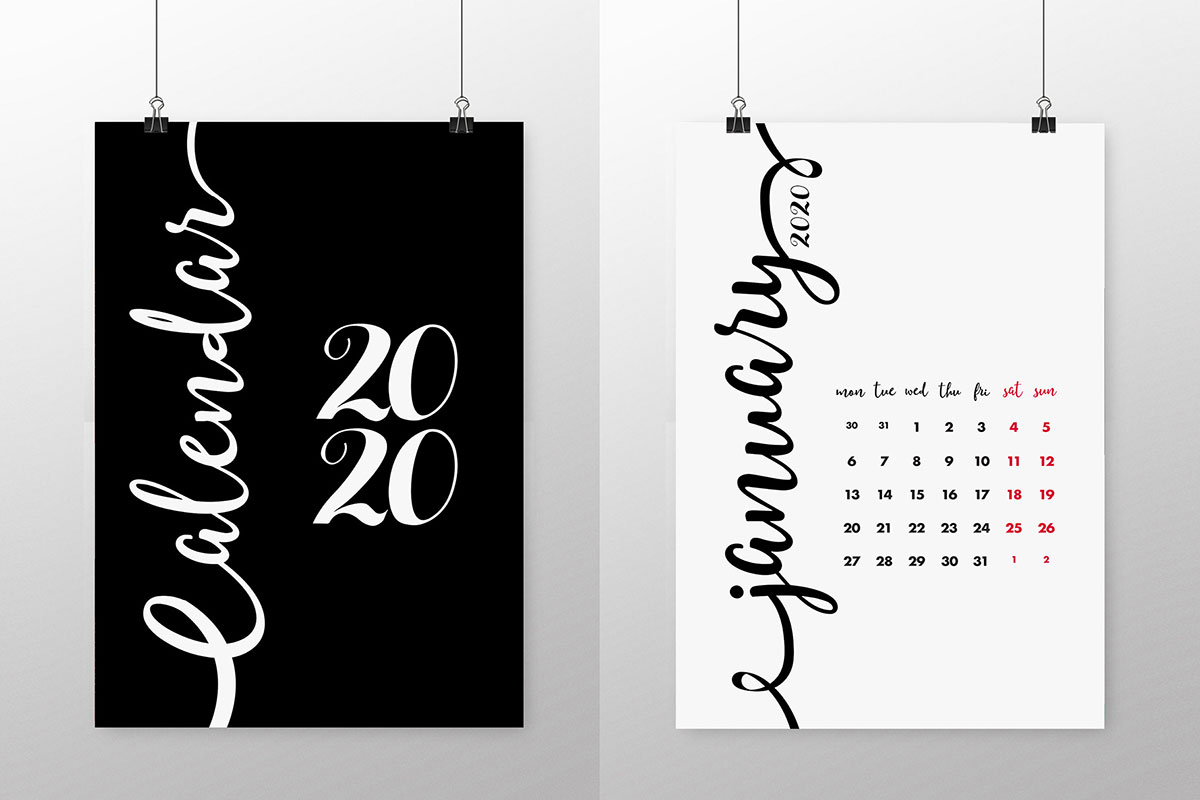 The topmost is that it facilitates them to manage their schedule accordingly in a more effective way. Usually, when a person stops a reminder on a cell phone, it does not ring again, and they forget it once they get busy. Custom Printed Calendars, in contrast, always secure their marked event and give a constant reminder to their consumers whenever they look at it. The exciting feature of a calendar is that it can be a useful source of marketing tools for a respective company. People rarely buy themselves one and usually take it either from a company representative or from a counter of any shop where they are placed. Let us elaborate on some of the critical features of a printed calendar that help them to work on a marketing strategy that lasts throughout the year.
Versatility
A single well-made calendar can be used in many ways. You can add multiple features to it and use them differently. By making their bottom flaps flexible that can be interlocked with each other and work as a stand, you can place it on your tables or desks. By only making a small circular cut on the top of every page, you can hang them on any wall.
They are cost-effective
Frequently, many business owners confused the costs of making a calendar for a company by visualizing the investments that occur initially. But if we calculate the loss on its per views, the whole extra amounts get quite lowered. Understand it in this way that you have printed 1,000 wall calendars at $250. If we roughly estimate that 1000 people will refer to the published schedule, it means that there are 365,000 views the whole year. By dividing the price on the number of views, it is less than one cent.
Looks appealing to sight
Well-designed and stylish photo calendars are the best item that can connect a respective company with its customers. Their designs that feature some trendy images or graphical illustrations that are directly related to an individual business make them more enticing to the sight. Many designers co-relate a product or service of a company with images that are printed on it and make it work as an indirect introduction of an organization.
Easy distribution
Different marketing materials are hard to distribute to clients. You have to at first establish a proper conversation with them and then offer your flyer or brochures to them, which is still not guaranteed that they will give it a second look. If you directly provide them any pamphlets, that also does not look good. Calendars, in contrast to this, are more considered to be useful items for almost every individual. When you distribute them to customers, they tend to keep them for their purposes. You do not have to initiate any conversation with them or encourage them to give it a look.
Best for mass audiences
Every time a company plans out a campaign to run in the marketing, they have to at first research a specific target market and then work accordingly. For the calendars, you do not have to specify a particular category of customers. Instead, they are the most beneficial item for mass audiences.
Best for keeping a record
Everyone has a busy life. We rarely remember any special events or dates by ourselves if we do not keep a record of it. Calendars are handy for keeping a record of any personal circumstances.
No person ever throws it away; they put them on a display area and mark special days and dates to remind themselves. It can effectively promote a campaign of any vendor because many people refer to their hanged calendars almost daily.
Expressive Marketing tool
Compared to any other direct communicators like cold calls or emailers, custom calendars are more expressive and meaningful marketing tools. It works in a way that the person has previously purchased the products or services of a respective company and get this item as a gift from them. They further help the clients to personally cherish the marketing campaign that you have printed on a calendar.
An exceptional form of branding
Calendars are mainly used for record-keeping, and people often refer to them on daily purposes multiple times per day. An identity of an organization, i.e., its name and logo, that is vibrantly printed on it makes it an exceptional form of branding.
Customers that habitually looks at a particular calendar tends to remember the business of a giver. Whenever they need a specific product or service that you are offering, your name always appears on their top list.
Year-round marketing
In the case of other marketing materials, they promote their campaigns for some specified time period. Personalized calendars, on the other hand, creates multiple proven opportunities for a marketing campaign that lasts throughout the year. When they are made from durable materials and have sturdy hanging options, they prevent their corners from flapping and also eliminates unsightly taping and screws.
Early bird marketer
Many companies are still unaware of the features of calendars. They run late and plan their designing process until November or, in most cases, even in December. If you distribute your business calendar earlier than your competitors, it can give you a vital chance to be an early bird marketer. Customers will admire your planning process and will consult you, preferably.
Can promote other marketing material
Every type of marketing tool only works in one particular direction and only presents itself. Calendars are so useful items that can promote the other promotional tools of the same company as well. You can easily add any business cards, catalogs, swatch books, or brochures, by using a perforation on the end pages of a calendar. Customers can then tear them off and keep or use them whenever required. It will also help you to give a piece of comprehensive knowledge about your company by using only one medium.
Indirect publicizing company's event
Each organization has decided on some of the social events or exhibitions that it would arrange in the future for its various purposes. You can mark the dates of your upcoming events on any tangible calendar and make them a highlight for your clients to respond favorably. They will then manage their working schedules accordingly before time to attend your event. Unlike any other promotional item, printed calendars are in constant usages by every single person.
You do not have to worry that people will not respond to it. By having a constant reminder that is either hung or placed near them, they will sooner or later initiate their conversation with a particular company. If you have done an excellent job of designing it accurately, it can work wonders for the prosperity of your brand all year long. If you think you can create them by yourself, you can consult various virtual printing vendors, and by using their services of online Calendar printing, you can facilitate yourself by not wasting any time further.