Food Packaging is The Key To Attract Customers For More Sales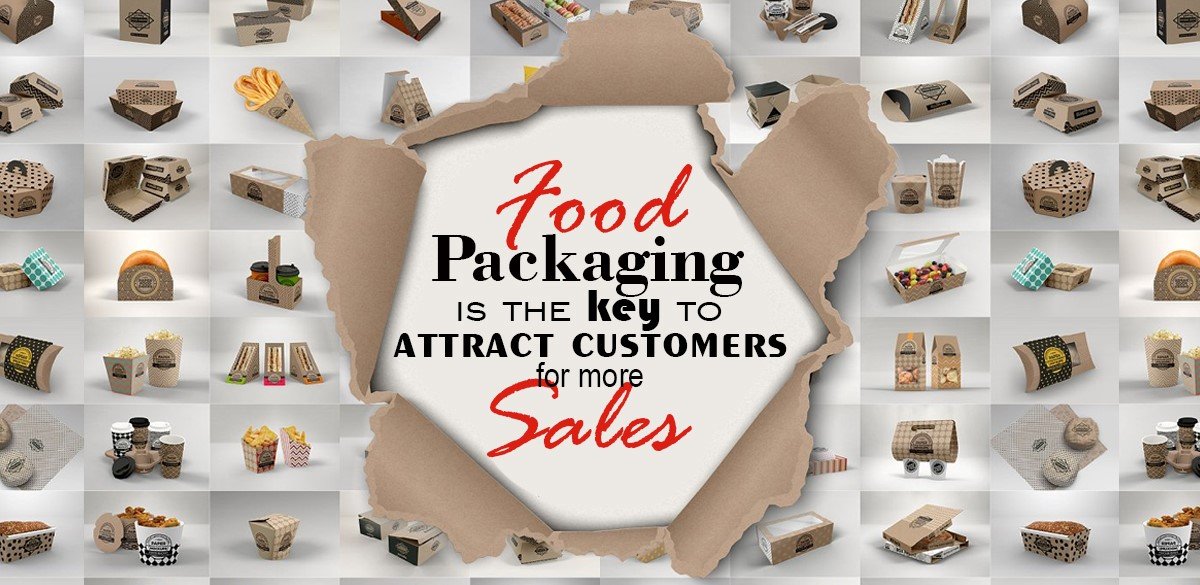 We have seen that many people are doing business with food products. They include beverages, cold drinks, pizzas, biscuits, cakes, and other baked or unbaked commodities. They need some special protocols to remain safe from all the hazards. Food boxes have come up to protect them from all kinds of external risks. They protect their quality and taste until they reach the hands of the consumers. They come in various sizes, shapes, and materials depending upon the food items and their physical appearance. They can contain beautiful graphics and alluring drawings to win the hearts of the people. They have come up to attract a massive number of customers. After the preparation of food items, manufacturers need to protect them from all the external risks so that they can reach the end-users safely. They package them inside food boxes to ensure that they are secured. They also use it for the promotion of their brand. Let's explore how they can attract consumers.
Safe from external threats
Food items should reach the end-users safely to protect them from any inconvenience. Many factors can destroy their quality and taste. They need optimum conditions to stay stabilized and intact. They have a beautiful appearance and presentation. It is necessary to keep that presentation intact for winning the satisfaction of the customers.
You have to protect them from heat, cold, dust, and germs. If it is some baked item, you have to keep it warm until the consumers eat it. If you are selling cold drinks or sweet desserts, you must make arrangements to keep them fresh and cold. You can design custom boxes to make sure that they can meet all your needs. You must ensure that none of the external factors can disturb the quality and quantity of the packaged product.
Eco-friendly and economical materials
When you are going to design the packaging for your food products, you should wisely consult about the materials. You cannot blindly use any kind of material. In the case of foods, you need extra efficient and safe materials. For example, metallic materials may release heavy metals to the edibles.
These heavy metals may become the cause of many serious disorders. They may lead to diseases of heart, blood pressure, brain, kidneys, and stomach. Therefore, you need to be extra careful while choosing the packaging material. You must consider that if they are safe or not. Cardboard boxes can become the best choice for the packaging of edibles. They are eco-friendly and biodegradable. They do not harm the environment and let the people live in a sustainable climate.
Professional and elegant graphics
Graphics can help you make your packaging presentable and attractive. You need graphic designers that can create exceptional and exclusive graphics for you. You should make them look professional and elegant. They should be relevant to your business. For example, if you are doing the business of baked items.
you should use graphics displaying those products. You can display the images of cakes, biscuits, and others. If you are selling pizzas or burgers, you may mention them through beautiful and attractive graphical work. You may design custom printed food packaging that can help you become distinguished from others. You should introduce innovative and robust graphics for setting yourself apart from others.
Sophisticated colors and presentable printing
When you are going to decide the color of your packaging boxes, you must consider some important factors. Colors must be a combination of dull and bright shades. Using only vibrant colors or dull shades cannot help you create a strong first impression. They should be relevant to your business and products. You can produce custom food boxes to make them describe you and your brand. Use specific colors that represent your company and its services. They should only be related to you. You should print them by using the latest printing techniques. They can create high-quality and presentable prints. Images should be visible and clear. This practice can help you create a strong impact on the mind of the consumers.
The perfect strategy to advertise the brand
When you are going to package your commodities inside attractive and alluring packages, you should never forget to promote your brand. You should make people think that you have a recognized and well-known company. Your popularity can help you increase sales and enhance profitability. Your custom printed boxes should contain the name of your company.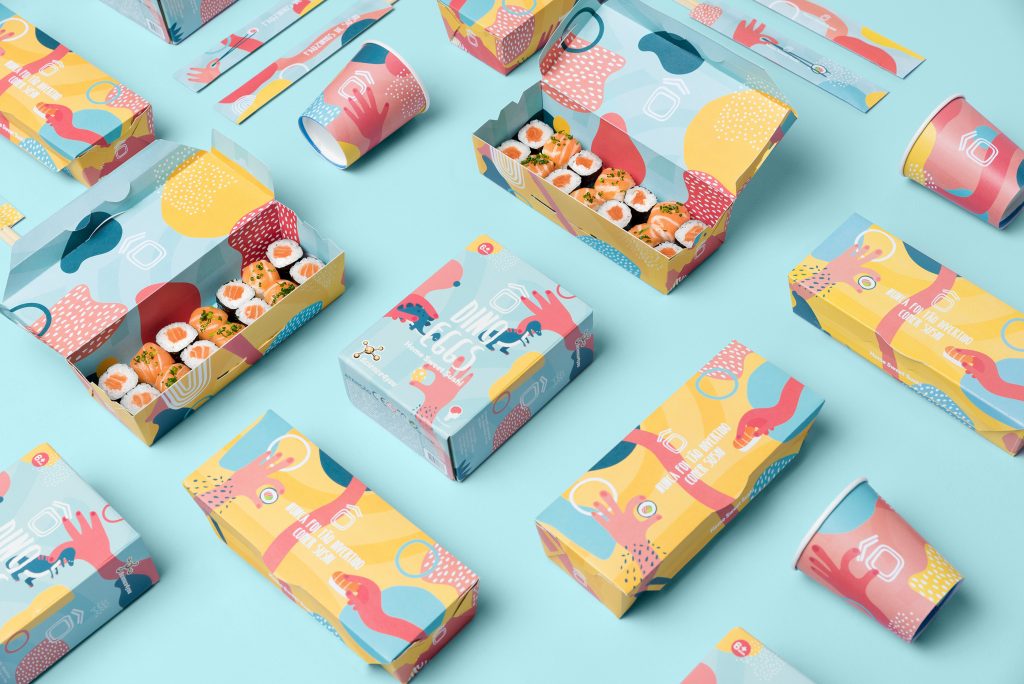 They must let people know about the high standards and values that you have maintained to earn a response from people. You can display the professional staff and their achievements to announce that your company never compromises on the quality. This practice can help you reach the hearts of people. You can also convince potential customers by telling them about your previous successful products.
Interact with the audience through texts and imagery
You should design an interactive and communicative design to engage people. It should contain information about the product. It must describe the manufacturing materials, manufacturing date, tastes, quality, and the name of the food item. It must let people know about the quantity and price of the item. In the case of edibles, you must mention the date until which it is safe to eat. You can display beautiful and alluring images that are describing the taste and quality of your products. You can describe your services through typed texts, images, drawings, and relevant graphics. Using this practice, you can win the satisfaction of the consumers. There are many kinds of edibles in the market. They may include chocolates, candies, biscuits, pizzas, burgers, beverages, and many others. They need protective and attractive food boxes to keep them safe and intact. They protect them from all kinds of external hazards. They should be made of sustainable and biodegradable materials to protect the ecosystem from harsh outcomes.