Why Custom Printed Labels Are Important For Business 6 Surprising Facts?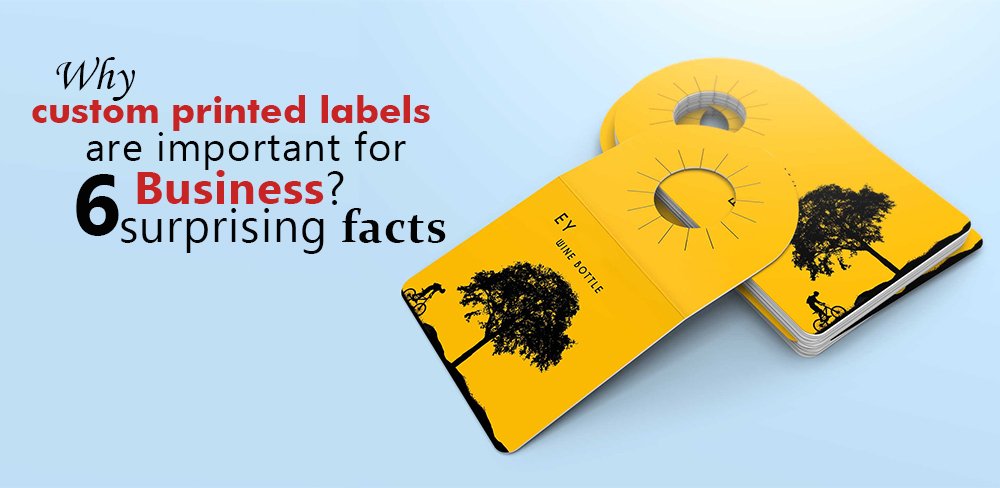 High competition has become the identity of the modern business environment. Whereas it opens up a lot of new opportunities and brings countless advantages for the masses, it also hurts the sellers, especially the new ones struggling in the market. In such a cut-throat environment, custom printed labelscan be a helpful tool; therefore, they are widely used.
Attracts Customers
It is a well-established fact that the outlook of a product is extremely important. It further increases when the product is daily life and is therefore sold in a supermarket.
In this case, it is sold amongst its competitors, and the key feature which helps a consumer in making their decision is the visuals that the product has to offer. Products labels are therefore necessary for such products since they can be designed into aesthetic pieces of art that attract customers and bring them towards the product. This will give companies an upper-hand over their competitors, and their rates of success will be substantially higher than their competitors.
Brand Image
Generating one-time sales can be an easy task; however, making a long-term customer is not that easy. To do the latter, the company needs to create its brand image and instill the company's identity in the customer's mind. This is done via different techniques such as imposing the logo and embedding the color scheme of a product into a customer's mind.
With labels printing, this task becomes substantially easier and faster to do since the labels can be used to present all these marketing tactics. These ensure that the customer remembers the brand and chooses to buy from them in the future as well. These sales contribute majorly to the revenue thus are very important.
Additional Security Layer
This is necessarily true for products that need to be shipped. The products packaging themselves might not be as strong and could need an additional layer to ensure that they do not get deformed or break open while in transit or at ports or custom clearance bays. These labels add to the security since they hold the box together and prevent it from getting deformed or unpacked even if they are roughly dealt with by the cargo handlers.
Information About the Product
Some products are quite easy to use and therefore need no instructions for usage; however, others are a bit complex, and the user needs to consult a guide before diving into the product itself. For such products, the consumer must consult a guide before getting started with it. To resolve this issue of the customer, companies use custom printing labels in which they add directions to use the product. Moreover, other items such as food products need to have nutritional values attached to them as it is obligatory by the law in many countries. The labels act as spaces to add all of this information; thus, they are very essential for a business.
Sellers Information
At times the product being sold is niche and is directly delivered to the customer's address. Such products can include customized cakes and other edible items. These products are usually packaged in custom packaging, which has other information about the cake. Moreover, this business does not also require much branding on the packaging, so the boxes are kept relatively simpler. However, it is still required that the companies or the individual sellers add their information on the product to ensure that they are reachable for further services. To ensure this, often labels are used which hold the information such as the address contact number and social media information of the seller. All of these details not just help the existing customers but can also be used to attract potential customers, thus are required by nearly all businesses.
Useful for Marketing Campaigns
One way in which companies attract customers and try to generate higher sales and better profits is by using marketing campaigns. Free goods or discounts are offered as a part of these campaigns, and they certainly yield positive results in the long run. One way in which these labels can be used for these campaigns is advertising the offer through the label itself. The label can show how much the buyer saves from buying through the sale.
Other creative ideas can include indulging the labels themselves. For instance, collecting and submitting a certain number of labels can get the customer a gift. These not just improve the image of the company but also lead to long term sales. You never realized that these simple-looking labels could add so much value to your business, did you? These are an item that every business, regardless of its industry and market, must have as it triggers financial viability in the long run while improving the image of the business in the short run.