7 Romantic Round Stickers Ideas for This Valentine Day
Round stickers are the perfect solutions to deliver instant marketing to your products or services. They come in unique designs, themes and with a most reliable customization nature so that you can get them according to your requirements. Unlike any other marketing technique, they do not cost a lot to come in your stocks. Even with a thin appearance, they are strong enough to hold different climate and environmental changes and maintain their shape and form for a long time. Templates of their unique designs and themes are available in the market. You can simply just pick them and get an idea about what you want them to be like. Valentine's day is the day of hearts and roses.
On this day, people love to show their care to their loved ones. This feeling of theirs makes them sensitive, so they get attracted to the things that they see related to this day. Round stickers are perfect ways to represent your offering and products to the customers. There are several ideas that you can pick in designing them to allure your audience. Here are some unique ideas that will surely represent you as a unique manufacturer.
Texture ideas:
Communication is the key to alluring your audience from your round stickers. You can think of special quotations and textures that are related to valentine's day and present them in front of your audience by utilizing these stickers.
Make sure that you are using a readable and attractive font to engage with your audience. You can pick different colors for different headings and fonts. Like for instance, picking red and white font colors is a great idea for this day. You can pick combinations of these colors to make a more enhancive interaction with your consumers.
Red and white illustrations:
Printing technologies like offset and digital have made it very easy to generate attractive and elegant designs of unique colors. You can print your custom round stickers with them in different layouts and attractive designs.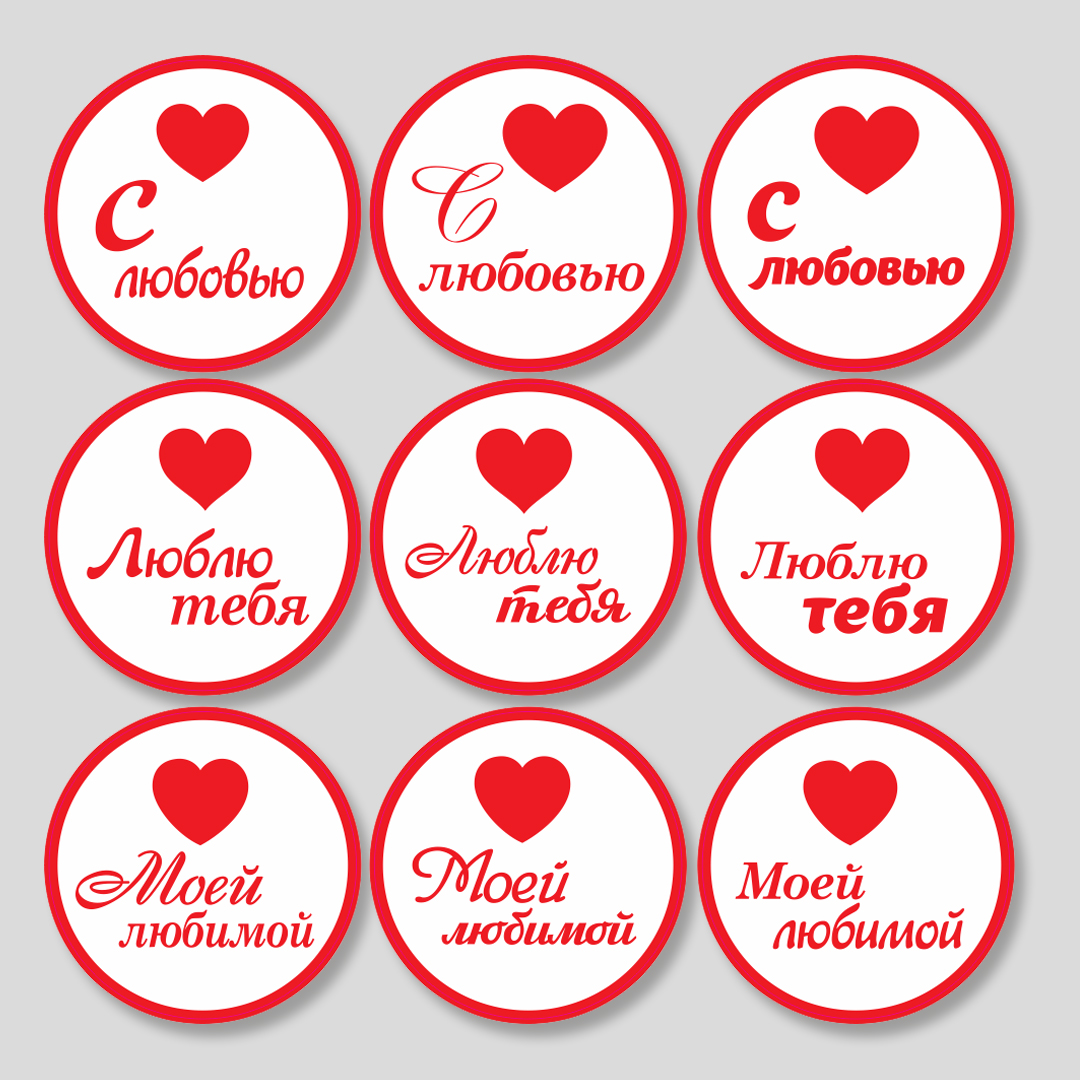 Red and white are the theme colors of Valentine's Day. So it will make your labels more appealing if you design them by the utilization of these colors. You can design strips of these colors and place your required text between these strips. Or you can paste shapes and characters by utilizing them. This idea will help you to bring the most out of your labels and attract customers through it.
Heart-shaped cutting:
For the day of hearts, getting your stickers in the shape of hearts is the most adorable approach. You can get them for your gift packages and paste them on their sides. With it, you can tell your audience that you care for their feelings that they have for this day. If you are going with round ones, you can still add this shape inside the label.
All you need to get the heart shape printed inside the margin of the round sticker to get your message tell to your audience. But cutting the shape would be more preferable as you do not have to go through creating shapes inside.
Adding glitters on the sticker:
If you wanted to make your printed designs to have a glow effect, you can simply just add glitters on the top of them. At events and festivals, customers usually lookout for uniqueness in products, and that uniqueness should be related to the theme of that event.
If you want to enhance your gift packages with a sticker, these glitters are the perfect valentine's day gift ideas. You do not have to put them on randomly on the texture that you have printed. Make sure that you are aligning them on the edges and sides of the label to keep it more engaging and alluring.
Decorating with lids:
If you are utilizing your stickers to paste permanently on the top of your counter or any wall in your store, this approach and idea is the perfect solution to grab an audience instantly from them. The suggestion is not to put those big lids; there are small and thin lids available in the market that you can pick for your labels. You can paste them on the top of your label, pasting them with the use of any tape or glue. Make sure that you are putting it on the sides of your round label; otherwise, you will reduce the impact of the main message that your label is telling to your audience.
Utilizing small ones:
Stickers and labels are meant to be in a small size. If you get them in huge sizes, you can get printed a poster rather than this. They still look adorable, attractive, and engaging than any poster, even with their small sizes. If you are utilizing round shapes of these stickers and you want to present a shape that is related to Valentine's Day, like heart and rose, you can simply just get small ones and paste them in patterns to make shapes out of them. In this way, you will get a creation of perfect visualization to entice your audience.
Puffy embossing:
Printing texture is the most necessary thing while getting printed round stickers for valentine's day. However, if you want to make that texture more interactive and appealing, you can make use of the technique of embossing.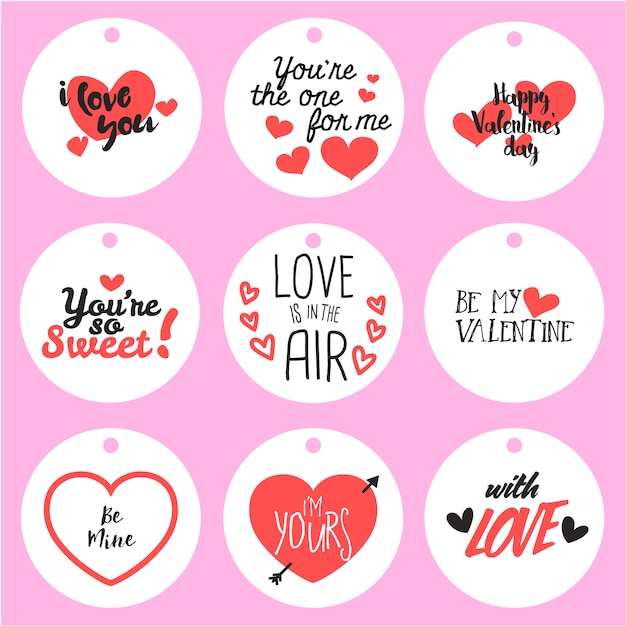 You can pop up the surface of stickers outside and print your texture on it. You can place cotton below the pop-up surface of the texture to give a puffy look. Make sure that you are not going out from the theme of the day and placing the colors of the fonts according to its theme. With these ideas, you can surely make Valentine's Day special for both your customers and yourself from your round stickers. This day is the best occasion to celebrate your love and feelings with your special ones. And by utilizing these stickers in the above-mentioned manners, you can add to the happiness of your consumers as well,