5 Most Successful Tricks About Cookie Boxes That You Should Know
Cookies are probably the most favorite snack for both kids and adults. Therefore, the presentation of these delicious delights is absolutely crucial for you. This is where Cookie Boxes come in. They attract customers with their creative designs. For manufacturing purposes, Kraft and cardboard materials are by far the most popular choices for the industries. They can be manufactured in a variety of shapes and sizes and are fully printable. Their print-friendly nature is helpful for companies to use them as their marketing tools to grow their business further and to get new clients.
Cookie Boxes are a source of delight to the customers, just as the cookies are. This is why they need to be attractively designed to get more customers. If you are looking to make your cookie packages more attractive, then you need to follow certain tricks. These tricks will not only make packaging more tempting but will also be beneficial for your business. Let us take a look at these packaging tricks.
The unboxing experience
The unboxing experience of any Bakery Boxes is your perfect chance to impress the customers with your creativity. You can use this opportunity to leave a strong impression on the minds of the customers. It can be done in a variety of ways, and it does not cost that much. For example, you can color the insides of the packaging to improve the inside looks of it. It is vital if you have a minimalistic design on the outside. This may seem boring to the customers, but when they open the box, they are surely in for a surprise! Other than colors, you can leave special messages for the customers, especially on special occasions. It puts smiles on the faces of your customer, and this experience will stay in their minds forever.
A premium finishing
If you are thinking about gifting any Custom Food Boxes to your loved ones, then cookie packaging is the best option for it. But not every package is fit to be sent as a gift. Thanks to the advancement in the packaging industry, now you can use premium finishes to improve the look and feel of these boxes. A premium package not only looks good but also provides a good gifting experience. There is a variety of finishing options like gloss, matte, embossing, and debossing. This improves the image of the brand as well, and in the future, more people will look forward to your brand for picking up a gift.
The importance of colors and patterns
One feature that sets Printed Cookie Boxes apart from regular cardboard boxes is that these are beautiful to look at. Thanks to the print-friendly nature of such packages, you can design them the way you want. If your company is known for certain designs, then use them in your cookie packages.
Add a touch of humor in it to make it more exciting to look at. People look for some fun elements in the packaging, and if your cookie packaging is providing that, then your chances of sales are higher. Similarly, patterns also are vital in this cause; you can print these patterns either related to the cookies or according to the upcoming occasion. Occasional patterns are always a good option to gather the attention of the customers. These designs highlight your product on the retail shelves, and chances for sales are higher.
Perforation in the packaging
Cookies are one of those items that, if not fresh, there is no pleasure in it. This is why to counter such a problem; manufacturers came up with the idea of adding perforations in the Food Boxes. This allows the box to be breathable, and this helps in keeping cookies fresh. If these perforations are not there, then due to the heat of the cookies and in a close environment, these cookies will get soggy. But thanks to this innovative trick, the crispiness of the cookies is perfectly maintained.
Unique customizations
Thanks to the materials used for the construction of these Custom Boxes for cookies, you can customize them the way you want. These customizations can be either in the form of shapes or by adding various design elements. In terms of shapes, these boxes can be manufactured in all shapes and sizes. Unique-looking packages can be manufactured to entice customers. For instance, some manufacturers came up with a baking oven styled box to attract customers.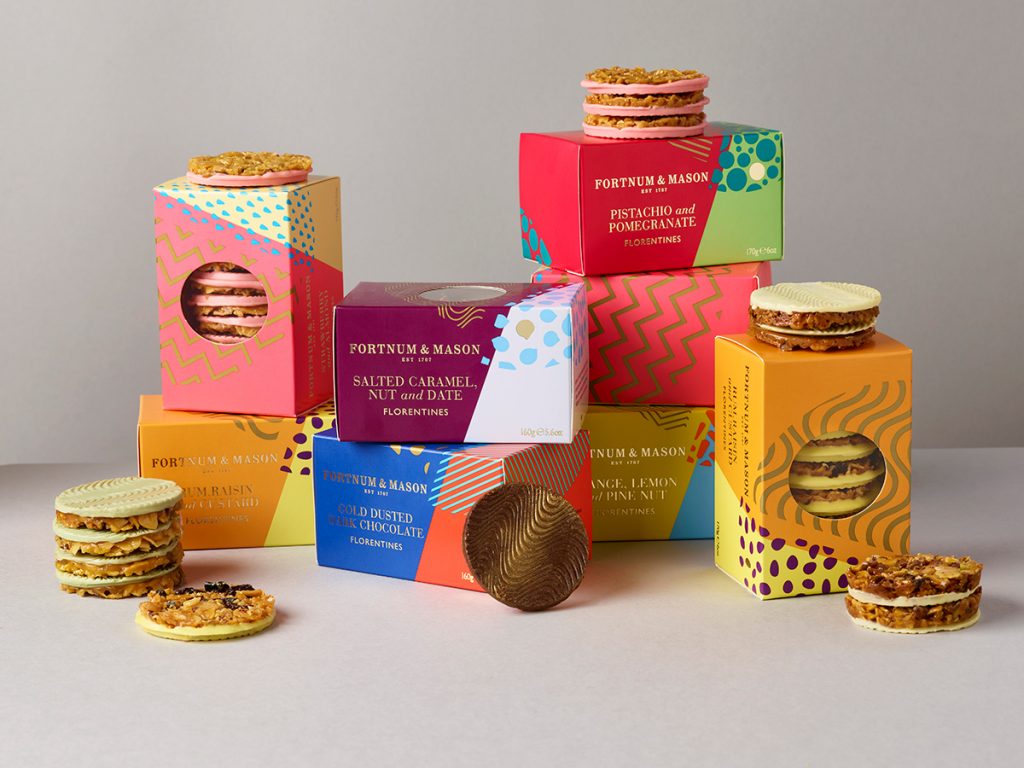 To add a design element, a die-cut window is always a popular choice for any Custom Food Boxes. After going through all the tricks mentioned above in the article, you might have a clear knowledge of them. Now to make your Cookie Boxes attractive, you need to think of a way to infuse these tricks into your packaging. You can even contact your supplier to schedule a meeting with them or the designer. They will guide you regarding how you can come up with the best-looking packages.